Our growth has been outstanding because everyone understands the importance of treating customers and fellow Associates with respect. Our customers are loyal because our Associates are loyal. Do you share that passion for customer service? Then come join our team!
our company purpose is
to serve our customers
In order to build a healthy retail organization that achieves sales and profits adequate for corporate growth and so that we may provide meaningful work and opportunity for the personal growth and security of every Niemann Foods Associate, we firmly believe in the fact that customer service is the reason for our continued success.
Jobs well done bring recognition and the opportunity for promotion.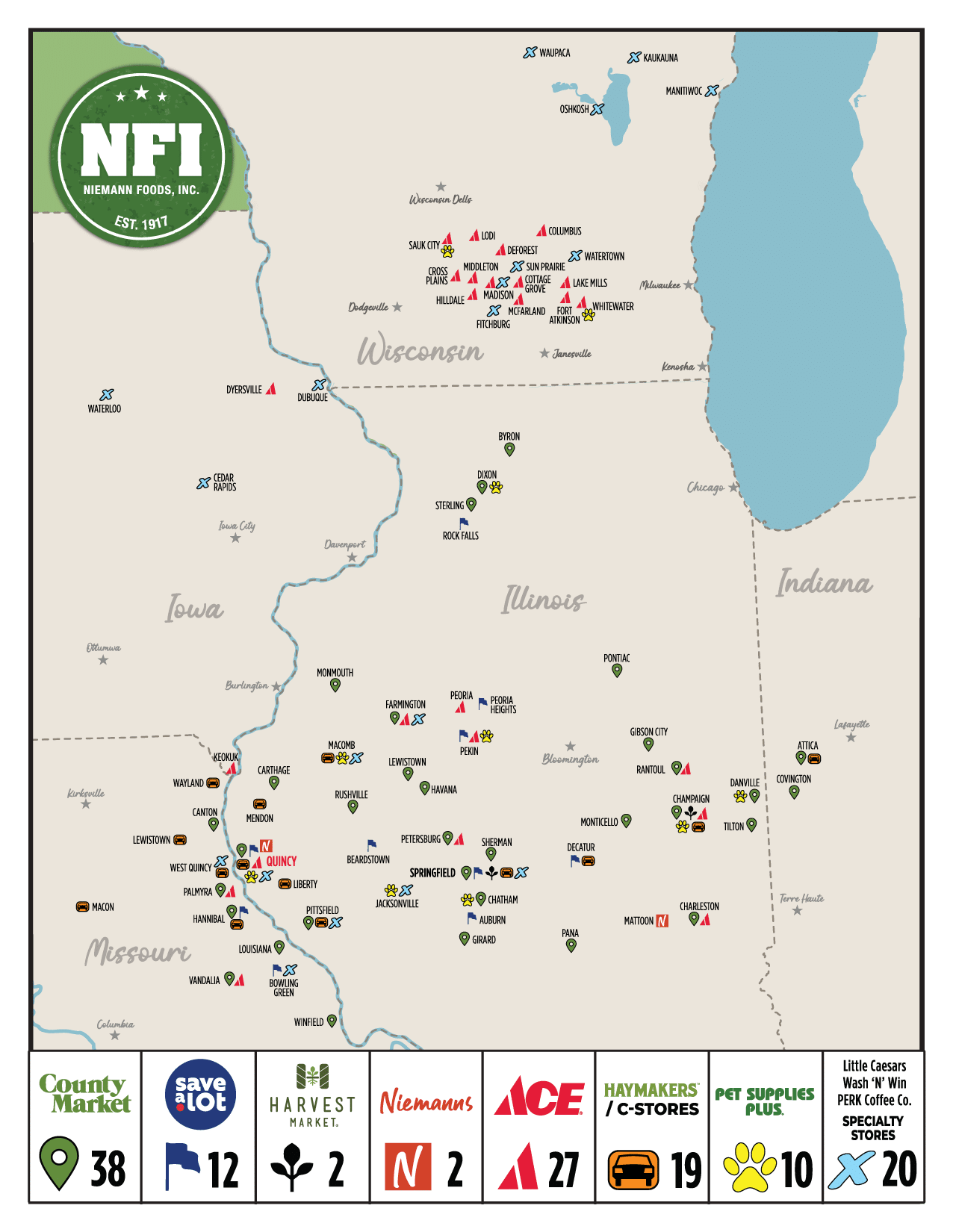 we take pride in supporting our team
Benefits of Employment at NFI
Full time Associates can receive benefits provided by Comprehensive Major Medical coverage including hospital charges, office visits, hospital outpatient charges and prescription drug card. The plan is subject to change.